Discover Adana with Sheraton Grand Adana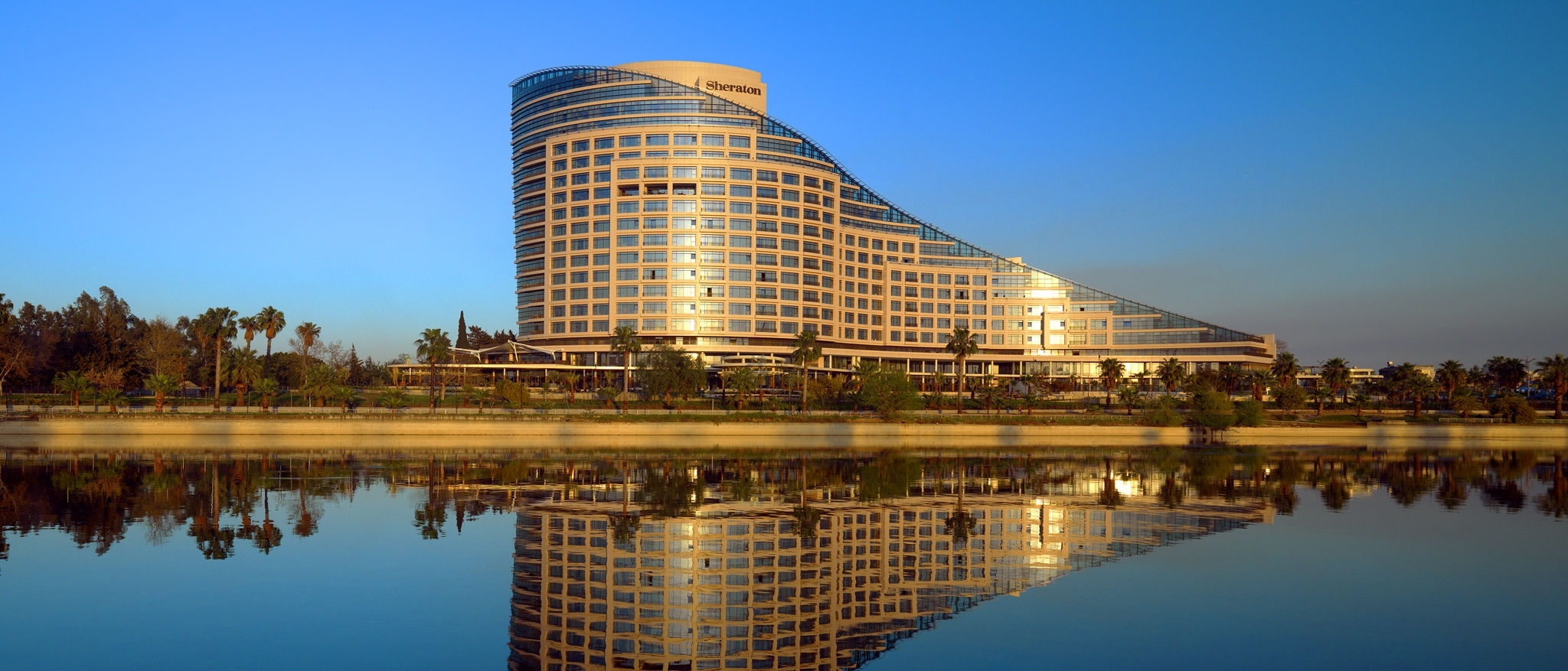 Stroll the streets of Adana and connect with both ancient history and exciting modernity.
On the delta of the majestic Seyhan and Ceyhan rivers, Adana was founded in 6000 BC and was an important stop on the legendary Silk Route from China with the Mediterranean. Today, it is one of Turkey's fastest-growing cities, a major economic hub and known as 'citrus heaven.'
Historic Adana
Cross the SeyhanRiver via the 16-arch Roman Taşköprü bridge and step into the past. Walk, run, cycle or skate in Central Park, one of the largest in Turkey, or simply relax by one of its 12 ornamental pools. Visit the traditional teahouses and restaurants that line the lake formed by the Seyhan Dam, perfect in summer when cool breezes waft off the lake.
Explore the Archeology Museum, Ethnography Museum and Karatepe Outdoor Museumsand uncover the story of historic Adana. Gaze up at the six minarets of Sabanci Central Mosque, visible from just about anywhere in the city.
Ancient Tarsus
Tarsus was home to Christian missionary Paul the Apostle, originally Saul of Tarsus. It was also the place where Anthony and Cleopatra first met.
Ancient Tarsus is just 40 kilometers from the hotel.
Head for the beach
Relax and revitalize on the charming Mediterranean beaches of Yumurtalik and Karatas, far less crowded than more popular nearby resorts and just a short drive away.
Where to shop:
-Ramazanoğlu Çarşısı (Ramazanoğlu Bazaar)
-Kazancılar Çarşısı (Kazancılar Bazaar)
-Historical bazaars around Büyük Saat and Yağ Camii
-Optimum Outlet Shopping Mall
-M1 Tepe Real Shopping Mall
-Galleria Shopping Mall
-American Bazaar
What to eat:
-Adana Kebab
-Bici bici
-Şalgam (turnip juice)
-Şırdan
Where to go:
-Central Park
-Atatürk Park
-Ziyapaşa Boulevard
-Turgut Özal Boulevard
Museums to visit:
-Adana Archaeological Museum
-Adana Ethnography Museum
-Atatürk Museum
-Misis Mosaic Museum
-Karacaoğlan Museum of Literature
-Adana Museum of Cinema
Where to see:
-Taşköprü (stone bridge)
-Sabancı Central Mosque
-Büyük Saat (The great clock tower)
-Historic rowhouses of Tepebağ
-Çarşı Hamamı (Turkish bath of the bazaar)
-Ulu Camii (The grand mosque)
-Yağ Camii
-Yeni Camii (New Mosque)
-Bebekli Kilise (Saint Paul Catholic Church)